Allister celebrates moments and details observed in his everyday life, achieving stunning results.
He masterfully creates a visual feast in each piece using sophisticated colour combinations.
Allister has established himself as one of the most prolific glass artists of his generation with a high level of expertise. 
His work is now admired worldwide with his work represented in Museum collections in the USA, UK and Europe. Click here to find out which galleries are currently exhibiting Allister's work.
Allister at work in his studio
"Acquiring the skills to produce handcrafted glass to a professional standard has been an exciting journey of play, one of which I never tire of.
The material has so much potential. I see endless possibilities and avenues which will no doubt keep me creating for years to come"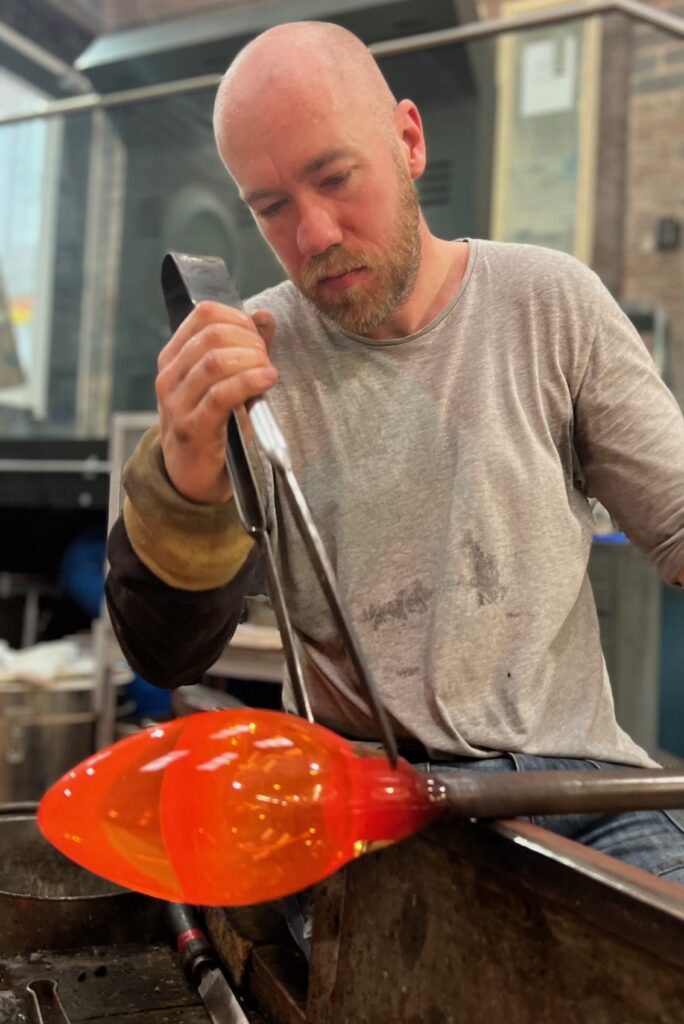 Darren Weed, trading as DWGlass, graduated from The University of Wolverhampton in 2008.
Darren creates glass of his own original designs and is an accomplished maker.
The studio is lucky to employ his high level of expertise and skills.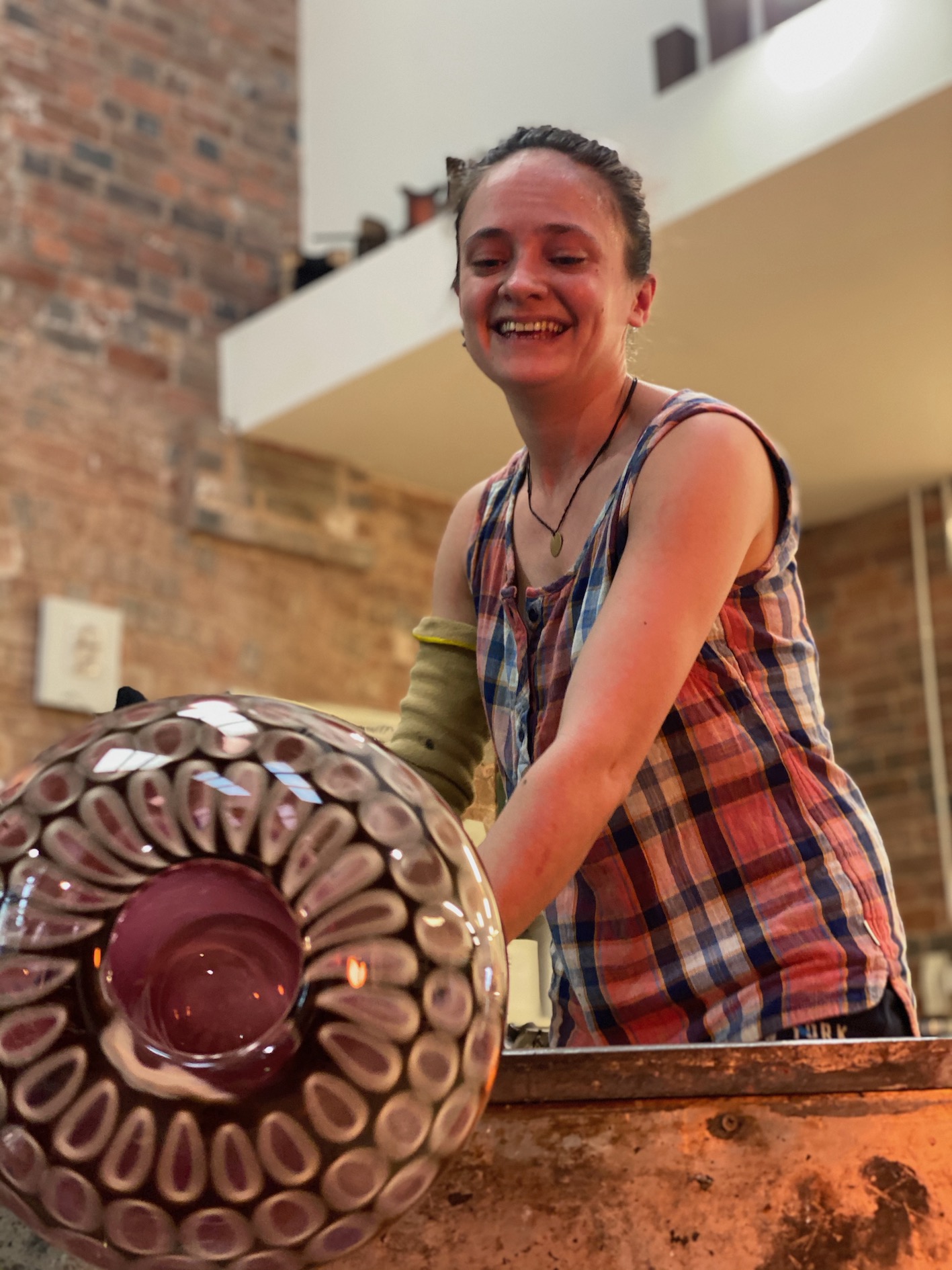 Madeleine studied at The University of Wolverhampton, and is one of the most exciting recent graduates to launch their careers specialising in Hot Glass.
We expect her to achieve great things over the coming years – watch this space!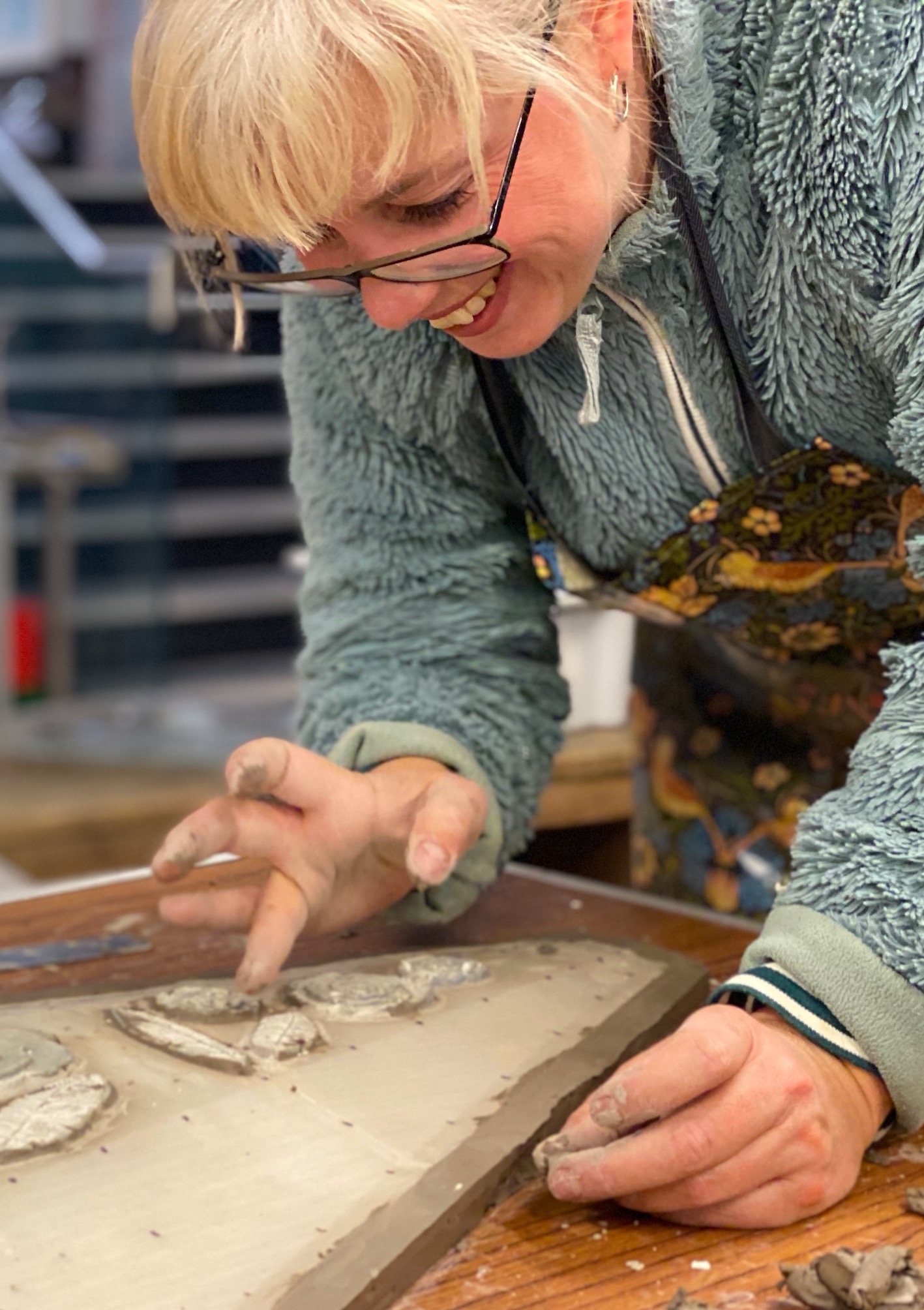 Another alumni of The University of Wolverhampton, Terri Malcolm specialises in Kiln forming and has worked with glass for over 20 years and is our mould making expert in the studio.
Terri's passion lies in recycling. She meticulously saves all the precious offcuts from the studio to reuse at a later date.
The result is a series of one-offs that sit beautifully alongside the studio collection.
Allister's studio is within Stourbridge Glass Museum. Open thanks to a Heritage Fund Grant. Watch from the Museum's viewing area as Allister and the team use traditional glassmaking techniques to create beautiful works of art. Entrance fees are in place to visit Stourbridge Glass Museum.  Adults £4, Children £2, Family (2 adults & 2 children) £10, Seniors £3, Universal Credit Free Entry. Open Tuesday – Sunday 10-4pm